Posted by: Hannah Kroehler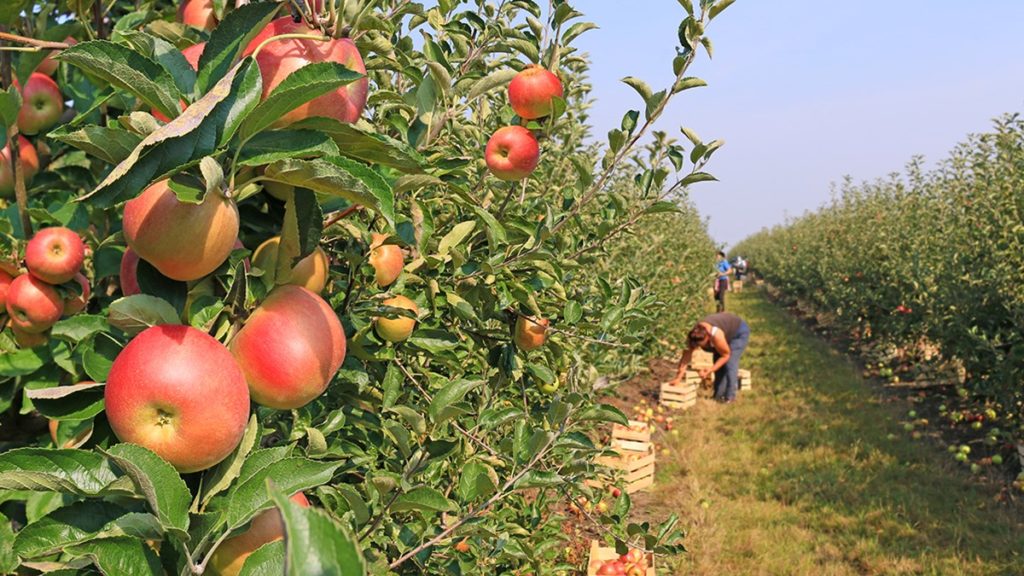 BEASLEY'S ORCHARD
Beasley's Orchard is known for having the "Best Apple Cider in Indiana" according to their multi-year winning streak of the Indiana State Cider Contest.
Location: 2304 E Main St, Danville
Hours: Monday-Saturday: 9 am-6 pm; Sunday: 12 pm – 6 pm
ANDERSON ORCHARD
Pick your own apples and then stop by their store for a caramel apple or other fall goodies!
Location: 369 E Greencastle Rd, Mooresville, 46158
Hours: Daily, 8 am-8 pm
PLEASANT VIEW ORCHARD
Pleasant View offers an impressive 40 acres and 20 apple varieties available for customers to pick.
Location: 10721 N 850 W, Fairland
Hours: Daily, 9 am-6 pm
TUTTLE ORCHARDS
Wander their ten acres of apple trees to find the perfect apples for you. Check out their homemade donuts and apple cider on your way out.
Location: 5717 N 300 W, Greenfield
Hours: Monday – Saturday, 9 am-6 pm; Sunday, closed
STUCKEY FARM ORCHARD & CIDER MILL
Stuckey prides itself in growing 38 varieties of apples to choose from across 5,000 trees in their orchard. Make sure to check out their "Adventure Acres" if you have children and their beautiful sunflower fields.
Location: 19975 Hamilton Boone Rd, Sheridan 46069
Hours: Monday – Friday, 9 am-6 pm; Saturday, 9 am-5 pm; Closed Sunday