Posted by: Jake Wheatley on Wednesday, October 12, 2022 at 6:00:00 am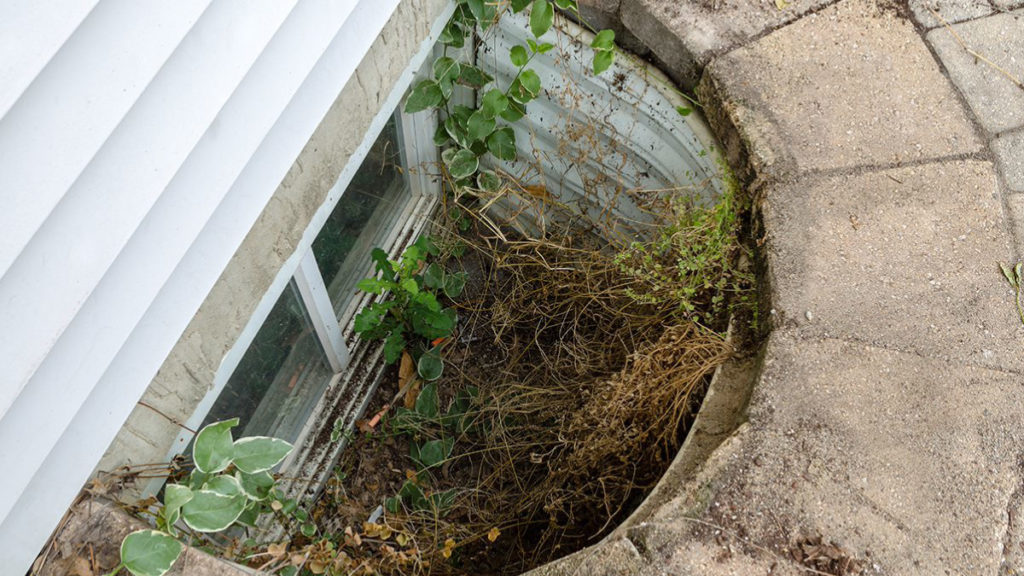 Let's face it, window wells almost always look creepy and gross. Whether your looking at them from the outside or your basement, they always seem to be covered in webs with something trying to grow into the house. Aside from being an eyesore, they do serve an important purpose that probably isn't being met due to their condition, so let's do what we do best, and clean it up!
STEP ONE: REMOVE VISIBLE DEBRIS
Get some gloves and a trashbag and just start pulling out everything that doesn't belong, dead leaves, spider webs, sticks, half destroyed dog toys, it's all got to go, you can even take out the old rocks if they are too gross to leave! Lastly just run a vaccum over all of it to ensure you've gotten as much dust out as possible.
STEP TWO: CLEAN THE GLASS
You clean the windows everywhere else in the house don't you? These shouldn't be treated any different. Get your favorite glass cleaner and get to it, inside and out. You'll be amazed how much more light get's into the basement.
STEP THREE: ENSURE PROPER DRAINAGE
Clear out anything that is covering your drainage systems and ensure there isn't any blockage underneath it all, it can be a pain to do on every window but the last thing you want is an inefficient drainage system!
STEP FOUR: GET A WINDOW WELL COVER
This ones up to you, personally I find window well covers a bit bulky, and let less light into the basement, BUT if you absolutely hated this process, then maybe it's worth it for you. Window well covers will drastically cut down on the amount of debris getting into the wells!