By
Published on 10/12/22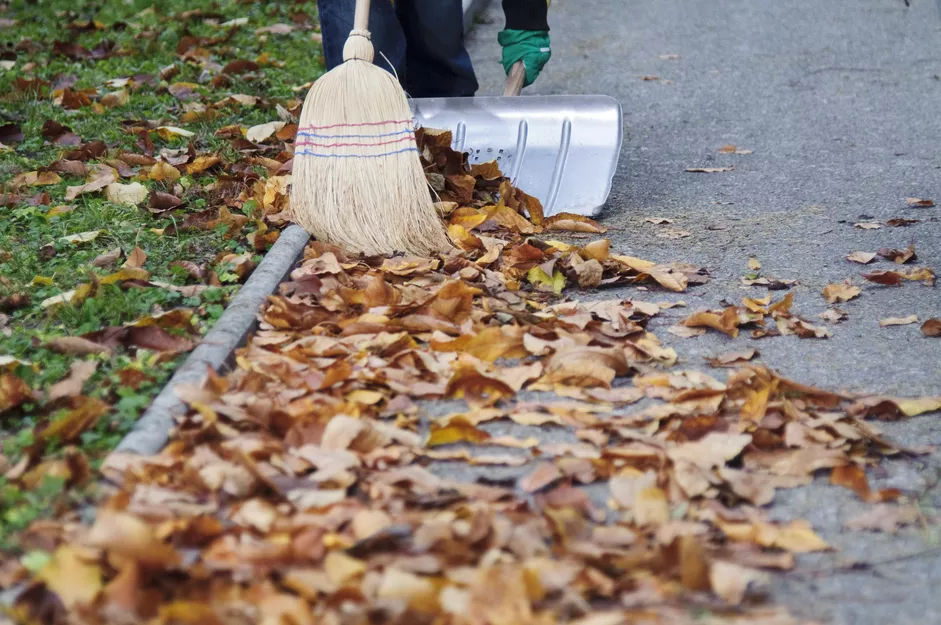 We've all heard of spring cleaning when we scrub away the dirt and grime of a long winter and get our spaces ready to welcome more sunshine and warmer temperatures. But what about prepping for fall? Our cleaning and home renovation experts say this shoulder season has its own to-do list, with a few items that might be a bit of a surprise.
Angela Alvarez, owner of Inside Out Cleaning in Central Texas, has a good first step that is going to look familiar to people who regularly jump into spring cleaning: decluttering. In the case of fall decluttering—you're getting your home in order for those who live there, giving your home a sense of breathing room for any holiday events you might plan to host, and giving yourself a little mood boost.
Here are some maintenance tasks to tackle in the fall to help you save time and stress later with the help of some experts.
MEET THE EXPERT
Out With the Old
"Whenever you are feeling down or not thinking straight, cleaning can help," says Alvarez. "A clean house brings a clean mind. It's a good time to go through the whole house and get rid of things to close out this year and get ready to start a new one. It's making room for new things, making space, and getting rid of things that you don't use."
By clearing out space, you are also prepping your home for company, gifts, and all of the other things that the holiday season brings.
Freshen Up
In addition to sweeping aside clutter, fall is a great time to tackle a project or two that might have been lingering on your list, says Jeremy Hines, partner with Steel Horse Constructors in Central Texas. "It's a simple time to do a simple refresh before the holiday season," he says. "Paint a room or change out some lighting. Interior paint and drywall projects go pretty quick."
If the outside of your home is in need of a face-lift, fall is the perfect time to give it one. Hines says the milder weather is the perfect time to finish any exterior painting that might be needed.
Leaf Defense
In addition to cosmetic work, your home is also going to need to get ready for winter, which will be here before you know it. Fall means leaves leaving trees, and a lot of them end up in your home's gutters. Before that happens, Hines suggests you make sure you have leaf guards in place to save yourself work down the line.
Bringing the Heat
Fall, of course, means dropping temperatures, and eventually, you are going to need to turn on your heating system. If it has been a while since you changed out the air filter on your HVAC, do it now, especially if dust makes you sneeze, says Alvarez.
Dust the vents throughout your home as well, and if you are planning to have guests right around the time the thermometer begins to drop, be sure to run the heat before people arrive.
Good Time to Vent
And speaking of burning…be sure to clear out the vent between your clothes dryer and the outdoors. Lint can build up in that line faster than you might think. "You don't want to risk starting a fire," explains Alvarez.
Clean Sweep
A roaring fire in the proper place can, however, be the perfect antidote to a chilly day. It can also be dangerous if you haven't performed the required maintenance. "If you have a fireplace and you used it heavily in the previous winter season, get a chimney sweep out to make sure there is nothing blocking it," says Hines. Also, be sure the flue is open before you light the first fire of the season.
Wrap It Up
Another key home maintenance task outside your home centers on your water lines. "Be sure your exterior pipes are wrapped," states Hines. The last thing you want to do is have to run around in the cold, wrapping pipes when a freeze is imminent. Also, if you wait til just before a freeze, you run the risk of not being able to find the proper insulation at local stores as it all sells out quickly.
Evict Unwanted Guests
Just as you and your family want to stay warm and cozy as a chill enters the air, rodents will look for a place to get out of the cold. Don't let it be your garage. "Clean it out because we don't want to have field mice in there," says Alvarez. "Declutter and organize it to make sure that everything is well insulated and that there are no gaps so mice won't get in."
Kitchen Prep
One area that always needs tidying, no matter the season but especially as the holidays approach, is the kitchen. Alvarez recommends that you take time to organize your kitchen cabinets, declutter and make sure everything is in its own place, and wipe down the cabinets as you go.
"My daughter and I love to bake," she says. "We do a lot of baking this time of year, so we do a lot of cleaning out of the pantry and getting rid of canned goods that are expired since we will be putting new baking ingredients in the pantry."
Alvarez also recommends that you do the same for the refrigerator—take stock of what you have and what you need to purchase not only for the goodies that you plan to make for the holiday season but also so you know what you have on hand to make your family's everyday meals.
Guest Space
Maybe you are planning to host family or friends for an extended period this fall or later on in the year, over the holidays. If you have a dedicated bedroom for guests, take all the linens off of the bed and make sure they are freshly laundered. "If it's not a room you use very often, go over blinds and windows," says Alvarez. "Go through the dresser, if you have one in the room, and make sure that everything is cleared out and they have room for their things, and that everything else in the room is tidied up."
Scrub-a-dub-dub
Keeping bathrooms clean is a year-round task that is even more important as we approach the season when you are more likely to have more people in the house. No one wants to have a lengthy to-do list right before guests arrive or just before we start a season when we already have extra tasks to consider.
Getting a good baseline clean in the baths now will pay off down the line. Don't skip the guest bath, either. Scrubbing it down, hanging the special towels, and checking the toiletries are all smart moves to make now. "Make sure that any bath your guests will use is stocked and that the toilet, sink, and tub are working well," says Alvarez. "Also make sure that the toilet and tub are sparkling clean."