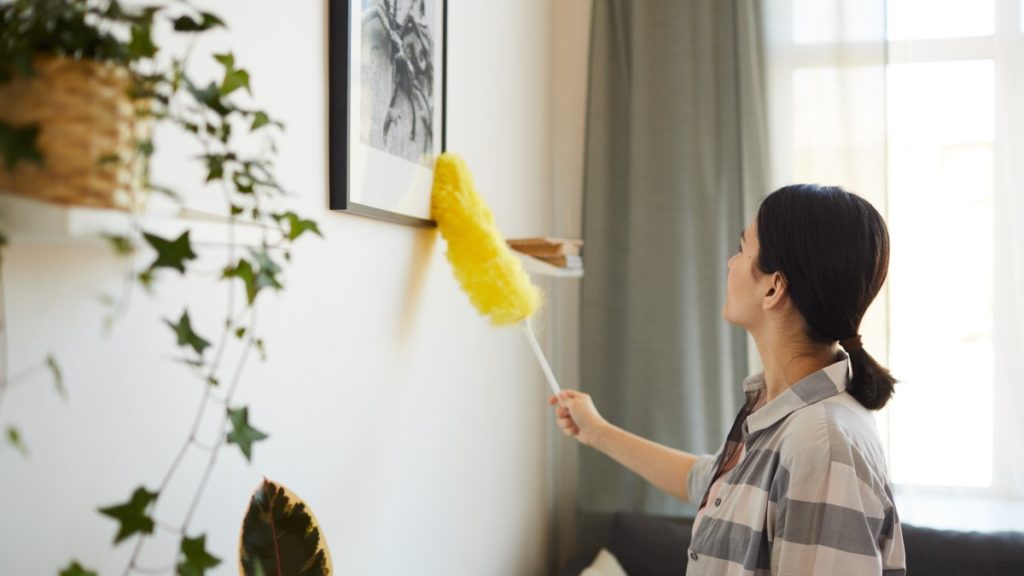 STOP DIRT AT THE DOOR
Utilize door matts at every entrance to minimize dirt and dust being brought into your home. You can also practice having outdoor shoes and clothing that is kept separate from your indoor options. For example, when you get home from spending time outdoors, change into a new outfit before sitting on your couch and take your shoes off at the door.
VACUUM AND DUST EFFECTIVELY
The general rule to vacuuming effectively is to vacuum from wall-to-wall once a week and go over high traffic spots more frequently. Make sure you always dust off surfaces and counters prior to vacuuming, so you can suck up all the dust you brushed off. Invest in a high-quality vacuum and always use micro-fiber cloths to dust.
BE THOROUGH
It is easy to dust and vacuum your space and feel like its clean, but unfortunately that's not always the case. Soft furnishing collects a lot of dust, so its important to keep up with a regular cleaning schedule. Washing your curtains is a great way to freshen up your space, and getting your couch cleaned every so often will eliminate a lot of dirt.