Posted by: Hannah Kroehler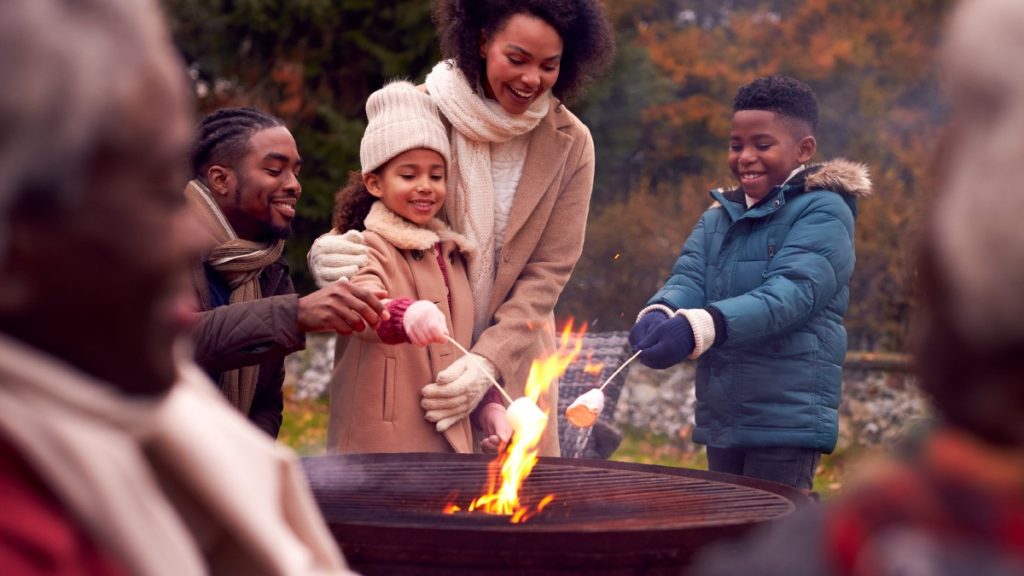 CREATE YOUR BASE
Creating a strong base is the most important step in building your own fire pit. Start off by digging a shallow hole where you want the pit to be located. Line the hole with all-purpose sand and pat it down flat.
BUILD A STONE WALL
After you layer in your sand, create a bottom row of cement blocks lining the inside of the hole. Then place a metal fire ring in the center on top of the sand. Finally, create a border around the metal ring with curved stone pavers that you can stack together to make a wall.
FILL IN THE GAPS
The last step is to layer pavers or fireplace bricks on the bottom of the firepit. Fill in any gaps with pea gravel.
Now all you need to do is add some wood logs and start your fire! For more details and a video explanation, check out HGTV's step-by-step guide here.