Posted by: Hannah Kroehler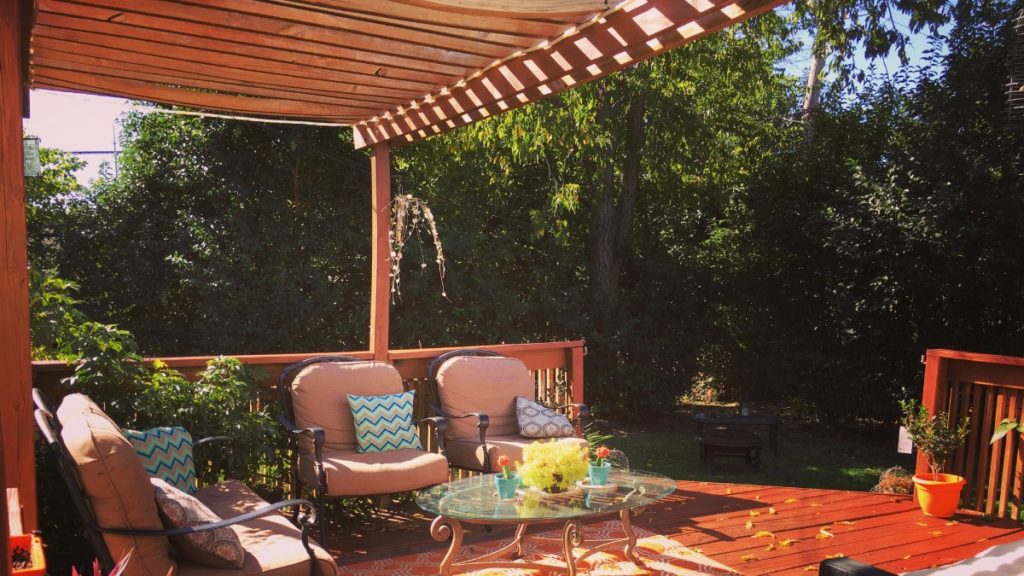 RESTAIN YOUR DECK
A fresh coat of stain or a completely new color can help freshen up your deck. This project is best for a weekend, as you'll need to sand and power wash first, then stain and wait at least 48-hours before using your deck. Staining can also help to protect your deck from mold and water damage.
FUN LIGHTING
Consider hanging string lights above your deck to give it an ambient glow at night. You can also install lighting on your stairs or just around the edges of the deck to make it safer at night while giving it a high-end look.
INSTALL A PERGOLA
A pergola can add a fun design to your deck that will make it feel new. It gives it the feel of an inviting, outdoor room without closing it off. Plus, the pergola will offer partial shade to your deck which can help on those really hot days.