Posted by: Hannah Kroehler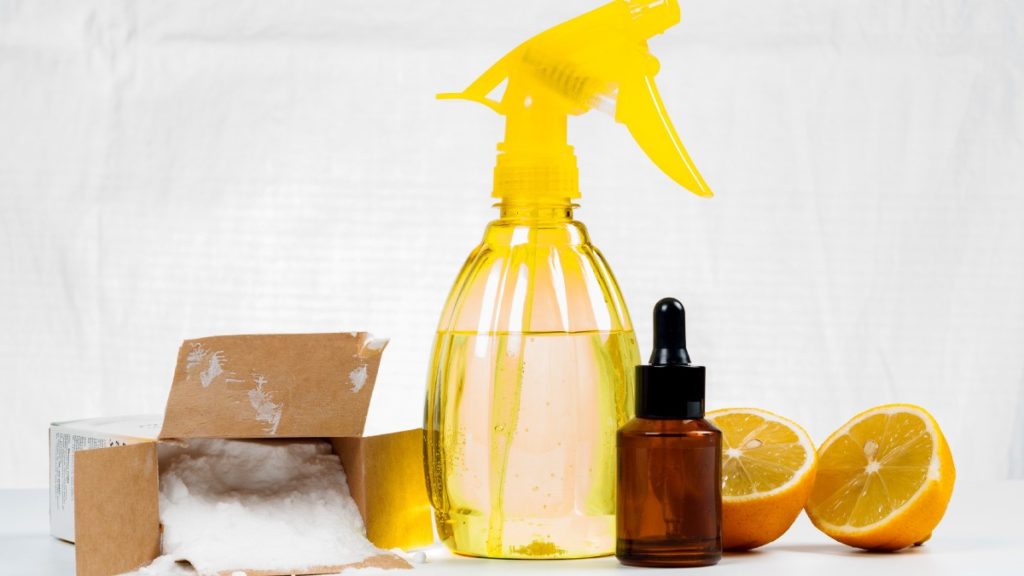 Everyone wants a clean space, but it's frustrating to have to use so many chemicals to achieve it. Try swapping out some of your cleaning supplies for these natural alternatives that will still keep your home clean.
WINDOW CLEANER
Mix one part vinegar and two parts water in a spray bottle. Spray all over windows and use a lint-free towel to wipe off for a streak-free shine!
REFRESH YOUR DISHWASHER
A great way to get rid of odors and grime in your dishwasher is to place a bowl of distilled white vinegar on the top rack and run it through a cycle. Voila! Good as new.
CLEAN CARPETS
Baking soda is a simple way to clean and deodorize carpets. Sprinkle some on the carpet before vacuuming and your carpets will look and smell new.
ALL-PURPOSE CLEANER
Soak citrus peels like lemons and limes in white vinegar for two weeks. Once you strain out the peels you will have a homemade all-purpose cleaner that can tackle almost any surface.