Home/Market Insights/Blog
tags:
Posted by: Jake Wheatley on Wednesday, November 2, 2022 at 8:00:00 am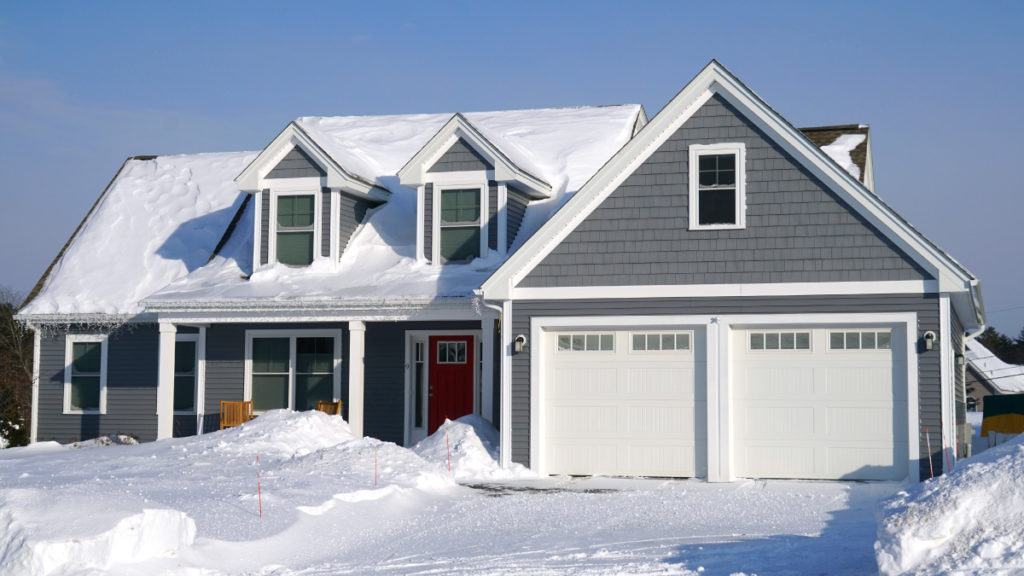 Colder times are right around the corner, that comes with lots of fun in the snow, but more importantly it comes with potential dangers to your home. Winter weather is the cause for plenty of avoidable issues for home-owners, don't be a statistic! Take the time to make sure your home is properly winterized, here are just a few things to cross off your list!
SERVICE YOUR FURNACE AND CHIMNEY
Fireplaces, chimneys, and heating equipment are some of the biggest causes of home fires, according to the Consumer Product Safety Commission. Have them serviced and inspected annually. Make sure the inspector examines the condition of the chimney—brick periodically needs upkeep to prevent water from leaking in—as well as the cap, which keeps heat-seeking animals out.
REPAIR LOOSE ROOFING SHINGLES
If you suspect your roof has loose, damaged, or missing shingles, have a licensed roofing contractor do an inspection and make repairs before the first snow. According to the IBHS, a single cubic foot of snow or ice can weigh 20 to 25 pounds. That pressure can cause loose shingles to shift further, allowing water or moisture to permeate your roof and leak into your home.
SECURE OUTDOOR WATER SOURCES
Drain and store any garden hoses or sprinklers before the first frost to eliminate the chance that they'll freeze and burst. For hose bibs, shut off the water-supply valve inside your house or basement that feeds the line, then open the outdoor spigot (any water trapped inside will drain out). If you simply shut off the spigot itself, trapped water can freeze and cause a burst pipe inside.
INSULATE YOUR ATTIC OR CRAWL SPACE
Spending money to insulate your attic—exactly how much insulation you need varies by temperatures in your region—will save you money in the long run in two ways. You'll keep your home's heat out of the attic and in living quarters, where it belongs, and by keeping the attic cooler, you may prevent damaging ice dams from forming on your roof. Energy Star offers this guide to insulation, with recommendations for different regions of the country.
CLEAN AND INSPECT GUTTERS
Clogged gutters can cause water to back up and then freeze once temperatures drop. Keep gutters clear and properly connected to ensure that melting snow runs off your roof and through downspouts.