Home/Market Insights/Blog
tags:
Posted by: Hannah Kroehler on Wednesday, December 7, 2022 at 8:00:00 am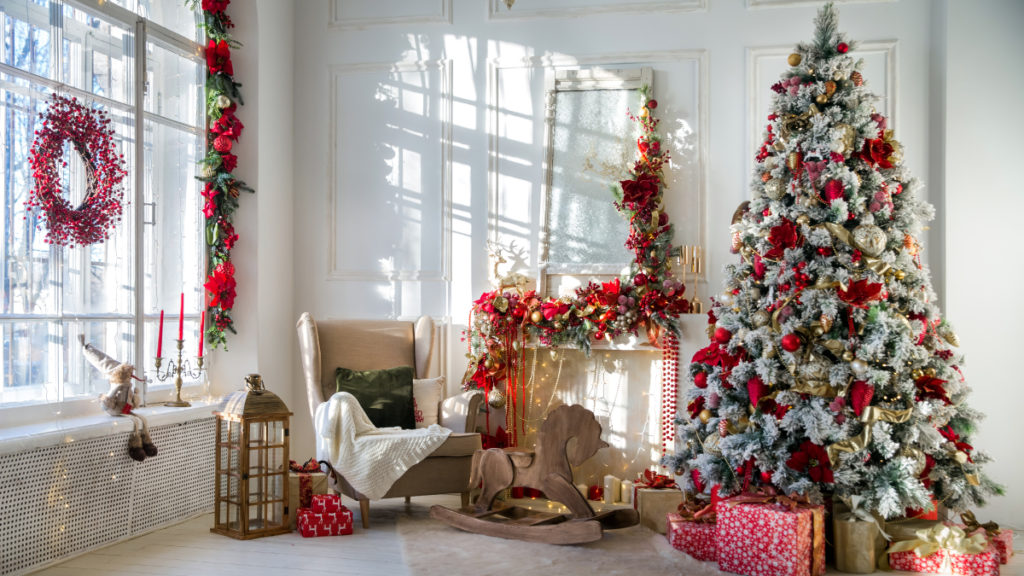 A beautifully decorated Christmas tree can elevate your space and completely transform your home for the holidays. Follow these tips to make your tree look like it was decorated by a professional.
MAKE A PLAN
Set out and organize all your decorations so you can make a clear plan. Decorate the tree in segments, first putting on the lights and then each type of décor one at a time. This way you can clearly see how many of a specific item you have and space them out throughout the entire tree.
PICK A THEME
Having one cohesive theme for the entire tree is a core component of making it look professionally done. Pick an overall color scheme and aesthetic for the tree so all your décor flows together.
FLUFF
Fluffing your tree will help to create the illusion of it being an authentic tree and take it to the next level. Start from the bottom of your tree and go through each layer, separating all the branches so they fill in gaps and create a fuller looking tree.
LIGHTS
Once your tree is fluffed up its time to put on the lights before any other décor. String your lights around the tree from the bottom up and be careful to distribute them evenly. Use classic white lights to create a warm glow throughout the tree without taking away from the décor.
TREE PICKS
What sets professional trees apart from the rest are the unique types of décors they use outside of ornaments and lights. Tree picks are items such as fake strands of glittery leaves or bunches of red berries. These decorations add substance to the tree and beautiful splashes of color.
ORNAMENTS
Select a wide array of ornaments that stay within your theme but are also unique from each other. For example, you could use ornaments that are all similar shades of red but with different finishes like matte, shiny or sparkly. You can also create differentiation by using ornaments of different sizes and shapes like teardrops or balls.