Posted by: Hannah Kroehler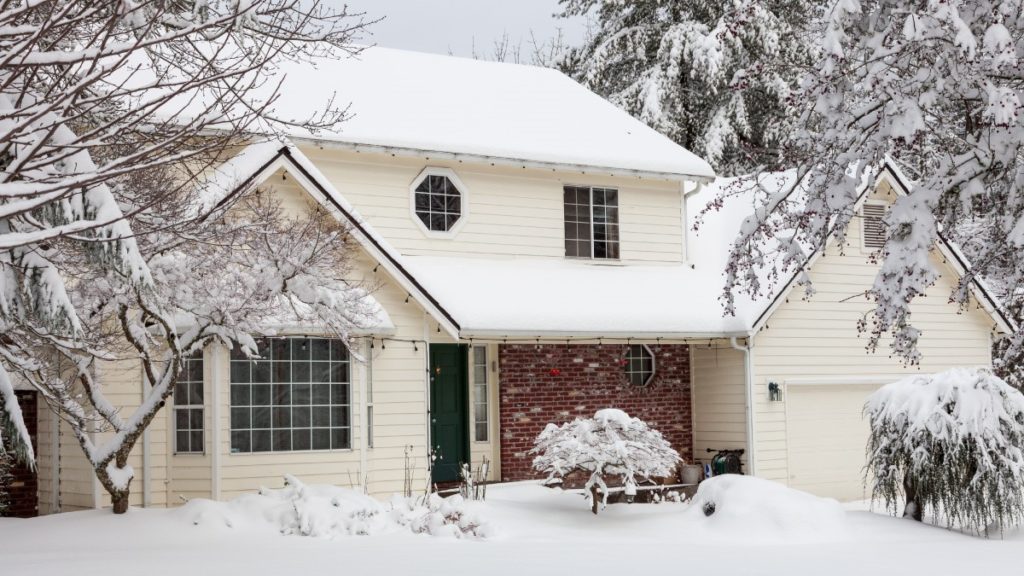 Selling your home in the winter months comes with unique challenges that aren't present year-round. We've got you covered with five tips to help your home sell this winter.
CLEAR A PATH
Shovel and salt a clear path through the snow and ice to make sure potential buyers can get in and out of the showing with ease. Ensure buyers can walk throughout your property without risk of a fall by keeping your driveway, patios, pathways, and decks clear of snow.
WARM UP YOUR HOME
Its freezing outside, so making your home nice and toasty inside will be inviting to potential buyers and encourage them to stay and look around longer. This will help your buyers focus on the showing rather than their chattering teeth.
MAKE IT COZY
You want prospects to walk in your house and it already feel like home to them. A great way to do this is to cozy up your space with throw blankets and comfy pillows. If you have a fireplace, turn it on for showings and stage items like hot cocoa in the kitchen to give the buyer a window into what their life would be like.
LET IN THE LIGHT
Winter is known for dark and dreary days, so capitalize on the hours of daylight you do have for showings. Use the snow to your advantage and open all your blinds so the bright light reflecting off snow brightens up your home with natural lighting.
CLEAN, CLEAN, CLEAN
Snow and slush can make your house extra dirty, so make sure to keep up on your cleaning before showings. A messy house is a huge turn off, so declutter and depersonalize your home so the buyer can imagine themselves there. Put out a doormat for guests to wipe their shoes off and a coat rack by the door.