Posted by: Hannah Kroehler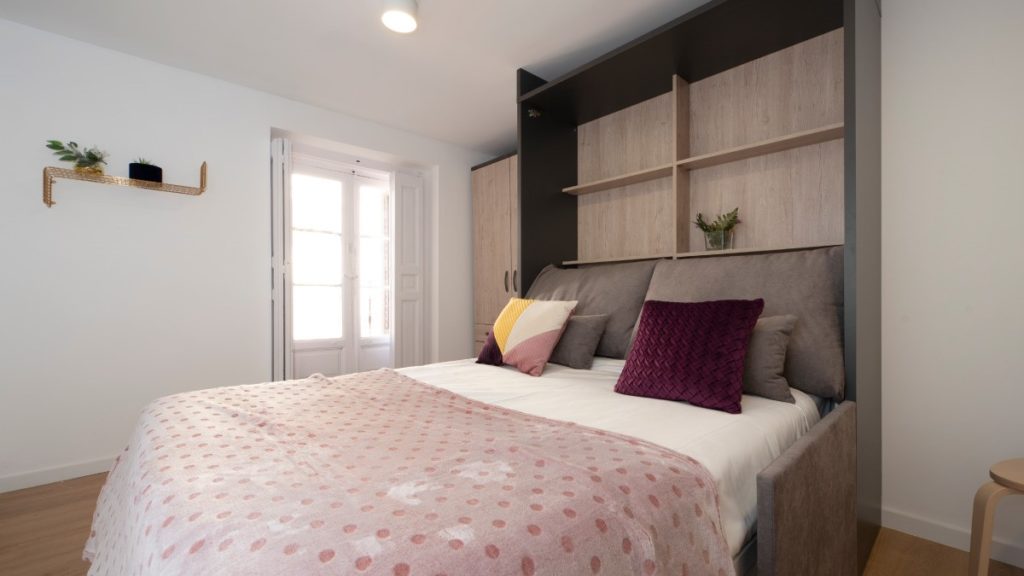 The decision to create a guest room or not in your home is a tough one. You don't want your family or friends to be stuck on the couch if they come see you, but if you dedicate an entire room to guests, it doesn't get used 90% of the year. Use these tips to make a functional guest room that will satisfy all your needs.
INVEST IN A NICE PULL-OUT COUCH
Pull-out couches are not what they used to be. In fact, there are now multiple companies that offer bed pull-outs. You can have a beautiful couch year-round, but when it comes time for guests, you can transform it to look like it is always a bed.
IDENTIFY IT'S "PRIMARY" PURPOSE
A guest room is seldom used throughout the year, so you need to identify what you want the room's main purpose to be. Maybe it's your home office or a media room for movies. Both of these options allow for you to use a high-end pullout in the space, and won't put you out too much when a guest is actually staying in your home.
CREATE SNEAKY STORAGE
Utilize cabinetry or drawers to swap out items based on your current needs. Keep extra bedding in there throughout the year that you can then swap couch cushions for when a guest arrives.